Tools for Schools
February 08 2018, Southland VW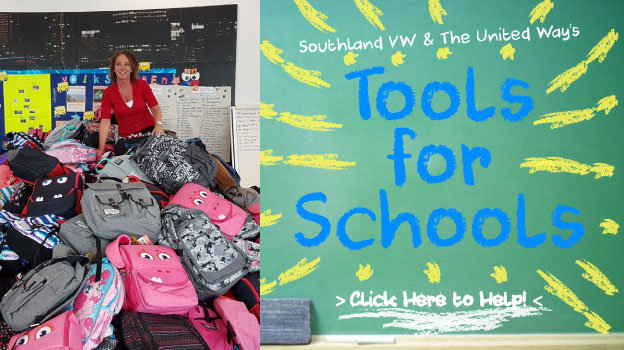 Thank You Medicine Hat!
2018 Kicked off our 10th Annual Tools for Schools campaign in support of The United Way of South Eastern Alberta and thanks to the help of our amazing community it was a rousing success!
We would like to thank all of our individual donors for taking time out of their days to come in and donate to this incredible cause! As well we'd like to thank our friends and MY96 and CHAT 94.5 for coming to our showrooms and broadcasting live to help us ensure that every kid in our community had the tools necessary for the upcoming school year!
Of course none of this would be possible without the outpouring of support from local businesses, politicians, and organizations! We would like to thank Mayor Ted Clugston, MLA Drew Barnes, MLA Bob Wanner, MHPD Chief Andy McGrogan, MHFD Chief Brian Stauth, Redcliff Kinesiology, Postcard Portables, R Hat Storage, Sun Valley Honda, Boston Pizza, Safety Buzz, House of Cars, The Medicine Hat News, Nick from Perkins, Trademark Roofing and so many more for showing support of this amazing cause!
Next year will be our 11th year as The United Way's sole source of collection for school supplies and we're excited to continue to show our support for this amazing community!
Tools for Schools

Thanks to the support of the wonderful Medicine Hat community our Tools for Schools drive is more and more successful each subsequent year with The United Way receiving over 800 backpacks full of school supplies to distribute to children in need in our local community!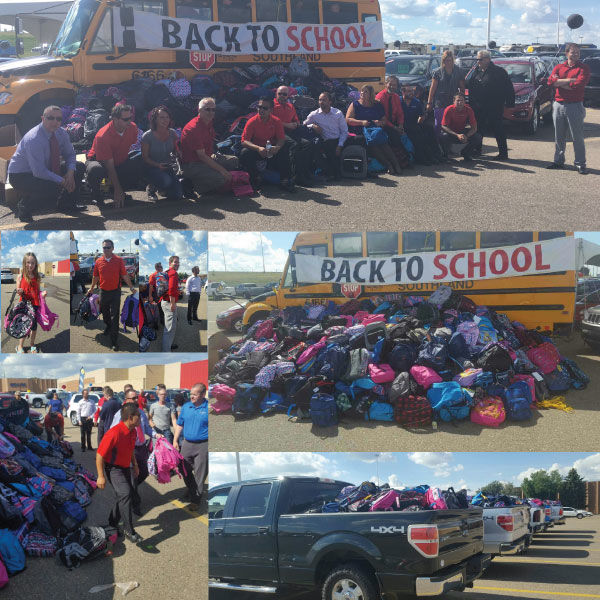 We'd like to extend a great big thank you to all those who took the time to visit one of our locations with donations of Tools for Schools for The United Way including all these great local businesses including: Cucumber Man Ltd., Posh Wash, Postcard Portables, Greg Anderson of MNP, Mark from House of Cars, Poo Patrol MH, Ryan Jackson, Sean Wheeler of Investor's Group, South Country Co-op and so many more!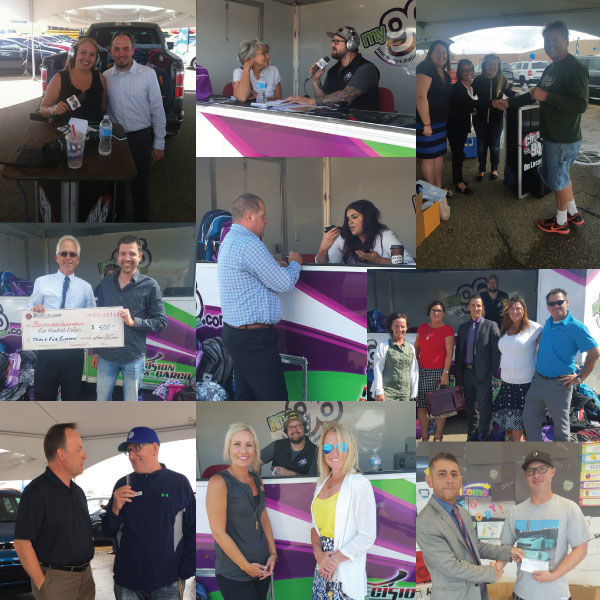 And another shout out goes to Mayor Ted Clugston, MH Police Chief Andy McGrogan, MLA Drew Barnes and MLA Bob Wanner for coming by to show their support for the cause with donations for children in our local community!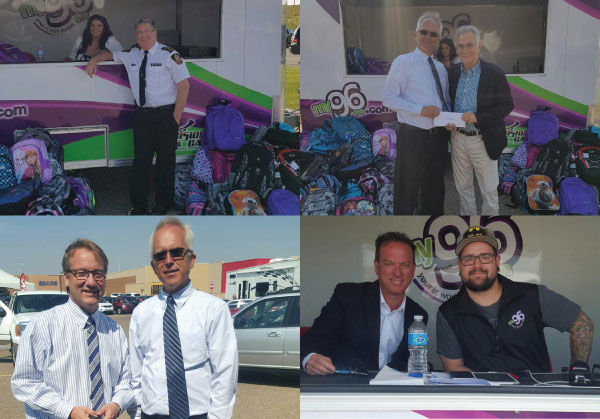 Support from the Community
We kicked off our donation drive for Tools for Schools in early August this year and our friends and longtime Tools for Schools supporters Southland Transportation provided buses to be stuffed with supplies and to easily indicate the three locations where donations could be provided.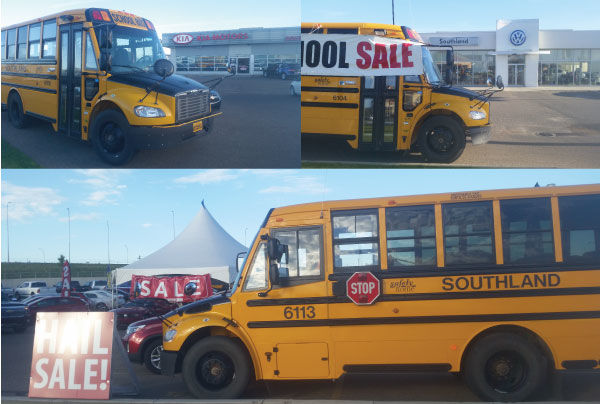 And like every year our friends from MY96 and CHAT 94.5 were there to support The United Way with interviews and live broadcasts from our various locations, taking in donations and providing support for Tools for Schools! Thanks to Kim Johnston, Channy Jay, Shalinda Kirby, Joanne Lohr and Darren for coming by to broadcast live and show their support for this great cause!